For Parents
Typically, we schedule children for a 30-45 minute visit to our lab where they may participate in 1 or 2 different studies. Each study lasts about 5-10-minutes and you'll be with your child at all times. Children very much enjoy our studies as they're designed to be fun and often interactive games.
*Click here to view a demonstration of an infant study in our lab at UBC*
Summary Newsletter Update
*Click here to view our most recent newsletter summarizing some of our studies from the Living Lab at Science World*
Living Lab Update
In 2011, we received funding from the Canada Foundation for Innovation, British Columbia Knowledge Development Fund and the University of British Columbia to enlarge our research lab at Science World at TELUS World of Science (the Living Lab). This renovation was completed in December, 2011. Students from UBC work in the Living Lab 7-days a week conducting studies on children's social cognitive development from infancy through adolescence. Below are some pictues of the Living Lab. During your next visit to Science World, come by to learn about the studies of the day.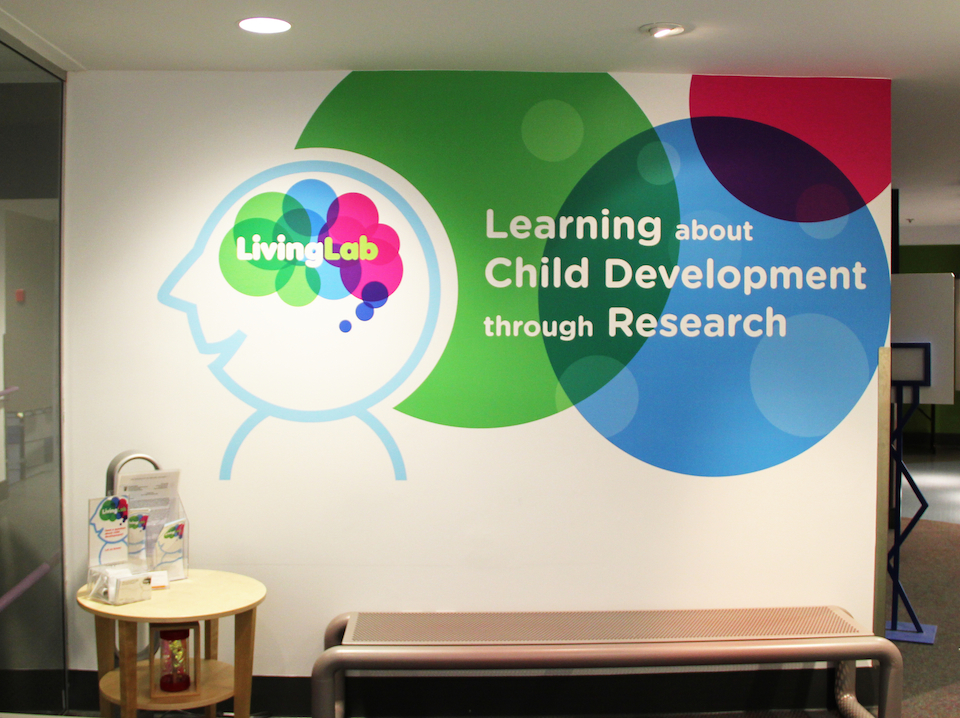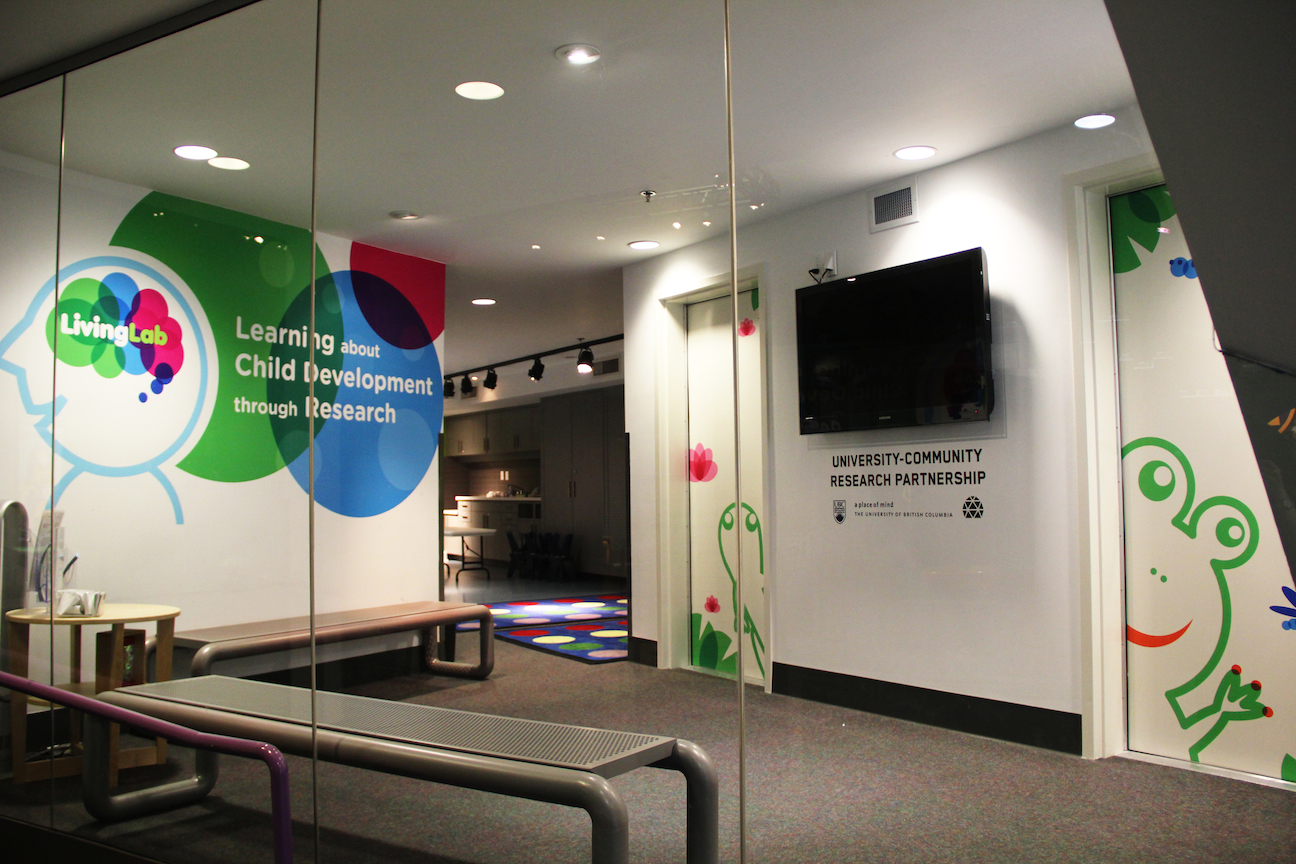 In our waiting area, families can learn more about child development from discussions with our researchers. And, families can view live studies on a large screen.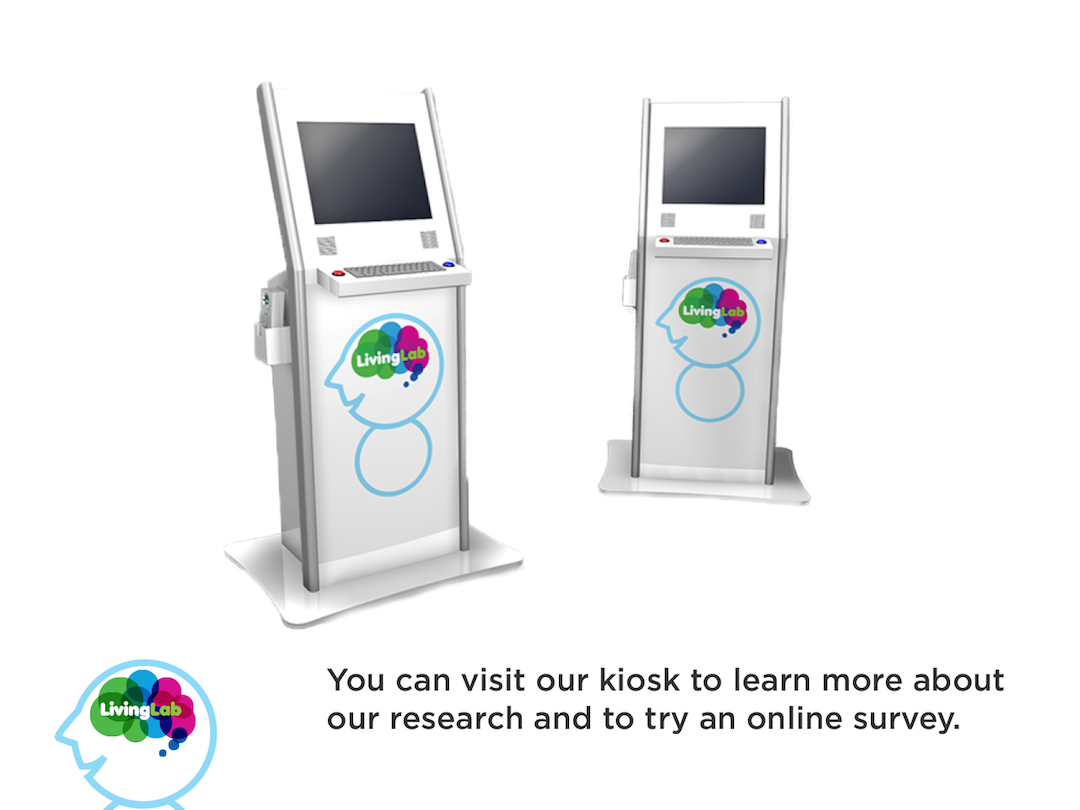 Our kiosk is located on the second floor of Science World by the elevator.