Our Research
Here in the Social Cognitive Development lab we explore how children (from infancy through early teenage years) establish preferences for and beliefs about themselves and other people. Through our research we hope to understand how preferences for and stereotypes about people are acquired and change across development on both a conscious and an unconscious level of processing. Collectively, our research aims to understand when, why and how children reason about a person in terms of their social group membership (e.g., gender, race, occupation) rather than by their individual merits alone. This work also focuses on the extent to which a child's preference for, stereotypes about, and treatment of another is shaped by how similar that person appears to the self (i.e., "how like me" that person appears).
Our research explores such topics as:
1. Children's understanding of social status and social hierarchy
2. The role of language in shaping intergroup biases (e.g., categorization, evaluation and stereotyping)
3. Cognitive and cultural foundations of intergroup bias (e.g., contrasting individuals with different social and cultural environments across development)
4. The unconscious nature of intergroup bias (e.g., implicit attitudes and stereotypes)
5. Strategies for changing implicit (and explicit) bias in early childhood (e.g., changing implicit race and gender stereotypes about academic ability)
6. The development of memory biases in intergroup contexts
7. The formation of gender stereotypes about intelligence and academic ability and the influence of these stereotypes on identity, academic performance and career aspirations.
Each of our studies is designed to be maximally fun and engaging for children. Our studies occur in one of two forms - either as a puppet show in which children observe interactions between different puppets and are asked questions about what they observed. Or, as a computer game in which children are presented with different vignettes or animations and again asked questions about what they observed. Children are always together with their parents and following completion of our study, children receive a small souvenir.
---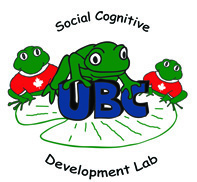 Our research takes place on UBC's campus on the first floor of the Kenny Building (Psychology Building) located at 2136 West Mall, Vancouver, BC V6T 1Z4 in rooms 1107, 1109, 1112, 1114, 1116, & 1118 (all of which are marked from the outside with our UBC lab logo (the one with the cute Canadian frogs). Our central waiting area for parents is located in room 1107 (Our Family Room). To locate this room, just follow the bright green frog feet posted on the wall when you enter the main entrance on the first floor.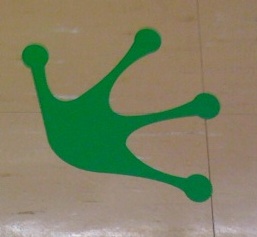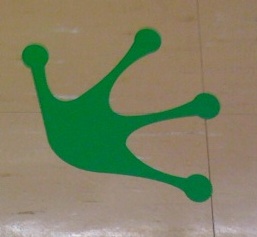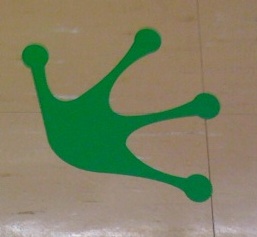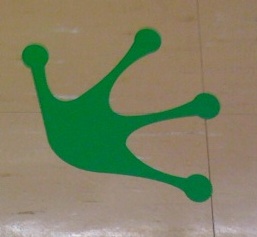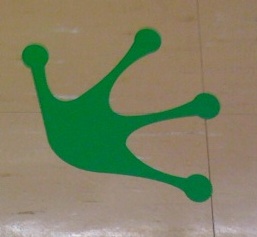 ---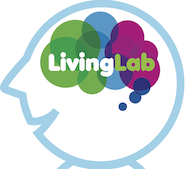 Our group has also established a partnership with Science World at TELUS World of Science in downtown Vancouver to bring scientists together with museum visitors to further education on topics of child development. In the newly established Living Lab exbihibt (which began in June, 2010), museum visitors can interact daily with trained researchers in child development who showcase new and exciting research in the field of cognitive development. These researchers can also answer general questions about child development. Children accompanied by a legal guardian will also have an opportunity to participate in a real research study in the Living Lab exhibit space. If you're visiting Science World, come check us out! Just follow the signs with the above logo to our lab on the second floor. Living Lab researchers are at Science World 7-days a week! We have studies available for children from 6 months of age through late adolescence.
You can read more about the Living Lab by visiting www.scienceworld.ca/lab and by reading this article.
Our work at Science World, partly funded by the Provincial and Federal Government, was also featured in this article.
Our lab research also contribues to the consortium on Engendering Success in STEM.